It has been announced this morning that Joe Biden was about to grant citizenship to nine million immigrants under his mandate. After the circus of his nomination and selection, Joe Biden keeps on tarnishing the legacy left by his predecessor from whom he stole the elections as news outlets are now reporting that Twitter employees significantly favored Joe Biden in a witch-hunt made to destroy the elected president Donald Trump.
Though I had been observing the members of the ADOS movement argue about their strong desire to establish barriers of protection for the preservation of their heritage, I had the tendency to think that, such distinctions were more divisive and that all Black Americans, whether Caribbean, Afro-Latinos or African-Americans should get together as the same group. Yet, some serious issues have made me question such problematic as I noticed the political actions taken by the liberals and their Latin mignons they placed in Congress. The first issue was the question of reparations. Several politicians, including Bernie Sanders, have said to be uncomfortable with that concern. I was not surprised by that for Ashkenazi Jews like to preserve their status of privilege in the pain of mankind.
They should only be the ones to obtain all the advantages in times of catastrophe and genocide and no other community should aspire to be given any money. Sanders stood by that scheme. Yet, it was not until I heard the opinion of Alexandria Ocasio-Cortez that I understood that the Boricua politicians were playing both sides with the African-American community. Actually, when asked about reparations, AOC stated she was opposed to it for it favored divisions among minorities. Yet, she never stopped using her power to favor her own Latin community at the expense of the Black Americans. And there lies the problem. As a Black European, I have been heavily influenced culturally by the creativity of the Black Americans and impacted upon by their history and experience. Yet, it seems like the other minorities, whether Black Caribbean, African or Latin, want to rival with them, replace them all the while profiting off the things they have created and established. People like AOC proved that the African-Americans, have no allies.
For the second time in history, black people in the West experiment a new form of globalisation or "standardization" of their blackness. The first one happened at the time of slavery when, taken off the boat, the survivors of the trip were shaved, had their names changed and had to become American properties. Slavery was the first time a black individual was involved in a massive machine which took away his uniqueness to be included into a big "black hole" with no distinction. The African-American community managed to use it as a strength over the years and the question of protection was even more present during the Civil Rights Movements. From the early 20th century until the late 90s, there was a solid Black American community with various representants in both Republican and Democratic parties.
Culturally, TV shows, authors such as Toni Morrison and Maya Angelou, actors and many other musicians deeply contributed to the consolidation of an African-American movement and distinguished their group from any other. Yet, as the early 2000s took off, the black democrats did not know they had signed for their own death by siding with the blue party. The election of Barack Obama was both a secret insult to them and the beginning of their destruction in the global sphere. Indeed, the democrat corporations did not elect a descendant of slaves but the son of a White American woman and a Kenyan African father. They would do the same thing with the selection of Indian Kamala Harris who is not a black woman. It seems like Black Americans only want to live through the projection of mixed people or feel like the Democratic party is the only one which really supports their victimhood.
Due to the globalist mindset, Black Americans are not protected at all and now, Black opportunists from the United Kingdom, the Caribbean, or West Africa, want to replace them or worst, like to play both sides by using the issue of blackness and the "We are all the same, We are all Black" rhetoric. That is simply a lie. African and Caribbean immigrants know very well that the African-Americans constitute an ethnic group which needs to be protected at all costs. The Black Americans were the community which built the United States and bled for it since the times of slavery. The amount of exploitation experienced by the new minorities can never be compared to the barbaric conditions experienced by the American Blacks at all, except for the people who descend from enslaved Africans. Though living throughout the territory, with their own respective influences, there is an African-American literature, mindset, culture, cuisine, music and essence.
A Black American from Louisiana will share a different view from a man who comes from New-York or Kentwood. All these different experiences are now being dominated by foreign groups. And the African Americans are now, not only trapped, but the main responsible for such demise. By leaving the improbable Republican Party which somehow favored their protection they decided to support the "good Whites" who will always seek their destruction by supporting the Latin vote. Actually, as White people will become a minority in a matter of twenty years, the Democrats would rather rely on White Latinos as a way to preserve the domination of their race. They would never support the descendants of slaves or give them power in any way or form. And due to this lack of protection, Black Americans are now not only replaced but despised by the African communities. Unable to find their own place between two racist parties, it is more than clear that the African-Americans should think about creating their own political structures to preserve their own legacy.
The case of Rachel Dolezal, whom I interviewed a few years ago, aroused my suspicion. Why was it so easy for her to infiltrate the black community from the top? At the same time, throughout the 2010s, a new cultural effect took place. More and more Afro-Caribbean and African actors were visible in Hollywood. When it comes to literature, Nigerian and Ghanian authors such as Chimamanda Ngozi Adichie or Yaa Gyasi (for whom I have a tremendous amount of respect), became the new faces of black literature. And that is extremely problematic. A novel like Beloved by Morrison is not a simple book but it contains the essence of the Black American memory. And as the Blacks are culturally replaced by the foreigners, their culture will also be detained by them. The Democratic party is deeply responsible for it just like the Republicans have been guilty of not having preserved and supported the black community as they should have out of racism and elitism.
Yet, one thing one needs to notice is the fact that White Republicans always select actual dark skin Black American people and do not favor the mixed-race foreigners like the Democrats do. The elevation of multiracial black women such as Beyoncé over the past twenty years made me forget that the majority of Black Americans are actually dark. And that is a problem. Black women have been deeply erased in a matter of twenty five years and replaced by either multiracial, Latin, biracial or ambiguous looking women.
Then, for the second time, another white woman was caught lying about being black for several years and she was Jessica Krug. An Ashkenazi Jewess, she claimed several forms of blackness for more than ten years. In the accounts made by those who knew her, all the African-American scholars or regular people she met said they had suspicions but did not want to believe she was a liar because she spoke about her traumata. Actually, they had been used to bowing down to white skin privileges for years. Black Americans did not want to expose her and even protected her in their careful delivery for they wanted to take care of her fragile state symbolized by her whiteness.
Therefore, they chose to make her a priority. That fascination for white skin mixed mulattoes is not new at all and was also present during the Civil Rights Movement. It began with the Panthers with their fascination for light skin and mixed people such as Angela Davis or Kathleen Cleaver and Elaine Brown. Black Americans have always had a fascination for a light person who wants to save them. And that was another problem Malcolm X failed to see. This would explain why Beyoncé is being so much supported when she never sided with black people until it became trendy. Black Americans love it when a mixed individual deny their mixed heritage to claim them. And let's be honest, many Blacks actually feel intrigued by Jessica Krug and are secretly happy to see she wanted to be them so badly.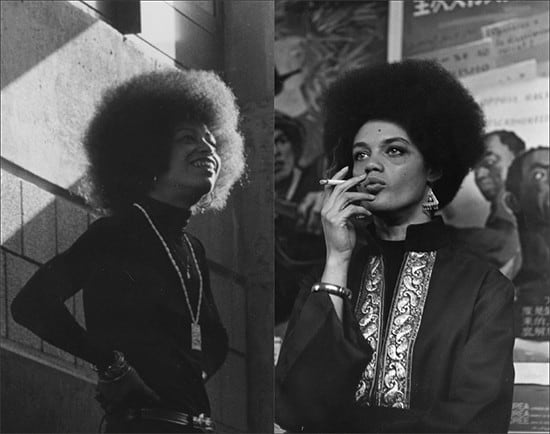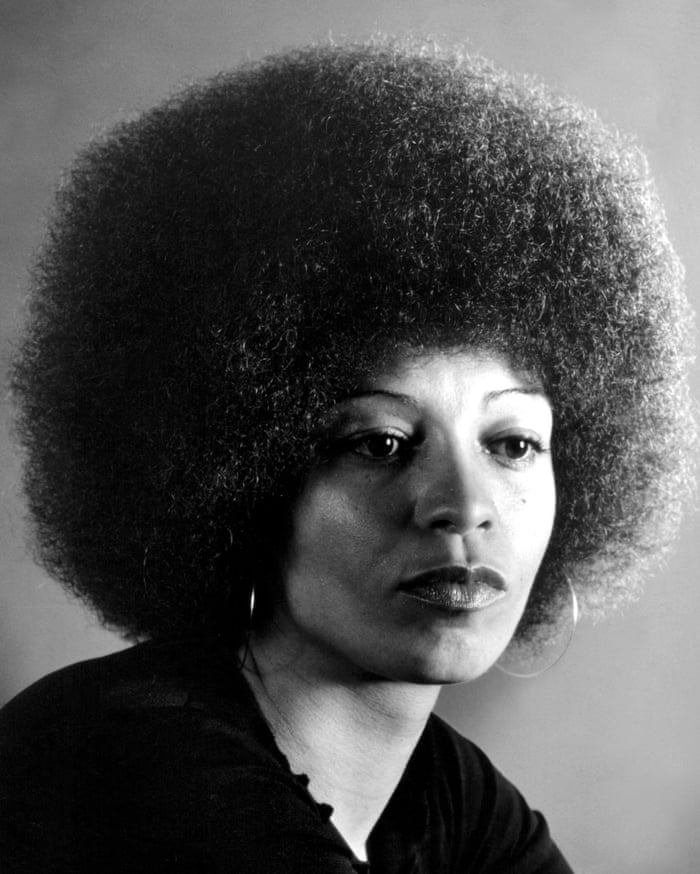 However, it is interesting to notice that, as long as Krug was claiming to be partially Black American she had no one to confront her. Yet, she made the biggest mistake by acting superior, treating people with disdain all the while claiming she was an Afro-Boricua. In this story, is it more than important to understand that Black Latinas exposed Krug, not African-Americans. Indeed, contrary to the Black Americans, the Boricuas and the Dominicans have a great sense of preservation. Just like other Africans, it is difficult for a foreigner to claim a Boricua heritage easily. Most Puerto-Ricans would ask you about the town you come from, and the district. "De donde eres? De donde vienes?" are regular questions one would ask to test you. If Krug had remained humble that case would have never happened. Yet, she treated the Boricuas with disdain and that did not sit well with them at all.
A community with a great sense of preservation will always defend and protect their borders and the Black Americans do not have that anymore. Black Americans are way too welcoming to others. Persians, Rwandans, Saudis, Turks or even Sicilians are not that welcoming to foreigners. Even if there is some affinity they will always test you to know who you really are, for a person with a great sense of self will protect their heritage.
As the Latinos are now taking over, many of whom carry a huge amount of Native blood, it is possible that the descendants of the ancient peoples are taking their stolen land back little by little after all the pain inflicted upon them. Yet, both the Democrats and Republicans would rather side with the European Latinos first, in order to keep the race pure, and not with the Black Americans they should be supposed to trust. Could they be scared of something?
All Rights Reserved,
VKY